A proven way to either supplement or replace your income or transition out of a clinical career is to serve as a consultant. Consulting can be highly lucrative, most of the work can usually be done from a home office and overhead, start-up costs and risks are relatively small. Boards and an active clinical practice or even an active license are typically not required. This hands-on intensive workshop shows physicians how to start, build, and run a high paying consulting practice. Learners will be guided to find their best consulting niches and be provided with strategies for getting started, building, marketing and expanding their new consulting practice. Emphasis will be placed on the practical needs of the physician and his or her consulting practice. Physicians will be provided the tools, forms, and checklists to get their consulting practice off the ground. 
What's included:
Almost 12 hours of

on-demand learning

(1 year license);

A 262 page printed

manual

(including

free bound hard copy mailed to learners in USA);

Personalized feedback

on your suggested consulting rate/fee structure;

Personalized feedback

on your suggested physician consulting niche;

The ability to submit a list of up to three

questions

to SEAK;

A private 1-1 phone or Zoom conference

of up to a 1/2 hour

with SEAK

to discuss your niche, rates, questions, and other concerns you have;

Up to 11.75

CME

credits; and

30 Day

Money Back Guarantee.
AT THE CONCLUSION OF THIS STREAMING SEMINAR PHYSICIANS SHOULD BE ABLE TO:
• Identify a lucrative niche to offer consulting services in
• Develop an action plan for landing their first few clients
• Discuss methods to make sure you are fully and fairly compensated for your expertise
• Identify and capitalize on emerging consulting opportunities
• Negotiate a premium consulting fee
COURSE TOPICS:
Introduction to Consulting
An overview of the consulting practice industry, the opportunities available to physicians in consulting groups, solo consultants, and the federal government, why businesses hire physician consultants, and what successful physician consultants provide and how they provide it. 
Your Consulting Niche
The importance of selecting the "right" consulting niche that fits your needs and the needs of the marketplace. What physician attendees are truly good at and can be compensated for will be stressed. 
Initial Call from a Potential Consulting Client – Exercise
Techniques for demonstrating competence and landing the client.
Building Your Consulting Brand
Techniques for defining and building a successful consultant brand, including: developing your branding elevator speech, using feedback from your clients, using testimonials, references, referrals, branding services, ideas, and concepts. 
Landing Your First Clients
The initial hurdle physician consultants will have to overcomeis how to deal with the "experience" and "references" questions when they are first starting out. The faculty presents fifteen different effective techniques for landing your first consulting clients. Physicians will be taught to make themselves desirable and "go-to" consultants that clients seek out. Case studies will be presented. 
Fees, Billing, and Collection
The advantages and disadvantages of different fee structures that successful physician consultants employ. These include hourly rates, fixed fees, project based fees, contingent fees, and value based pricing. The faculty will emphasize how to be fairly compensated for your knowledge, expertise, talent for problem solving, and bringing value to the table.
Setting the Scope and Goals of the Assignment
The crucial importance of properly setting the scope of the assignment, the goals to be achieved, and how to deal with scope creep. 
Managing Client Expectations
How to best set, meet, and exceed the expectations of your consulting clients. Case studies.
Communication with Your Consulting Clients
Best practices for keeping your clients informed, obtaining approvals, and gaining buy-ins during the entire consulting assignment. 
Marketing and Business Development for Your Consulting Practice
Best practices and techniques for cost-effectively and successfully branding, networking, building your credibility, and marketing your consulting practice. Case studies, form letters, surveys, and checklists are presented to demonstrate key points. 
Delivering a High Quality Product and Service
The faculty discuss qualifications, experience, and your consulting protocol and methodology for delivering the highest quality service. How to exceed the expectations of the client and providing added value based on consultants' insight and nuanced in-depth knowledge are be explained and demonstrated with case studies. 
Spotting, Creating, and Capitalizing on Emerging Consulting Opportunities
How to spot, develop, and capitalize on emerging trends and potential consulting opportunities. Case studies of "looking at what everyone else looks at and seeing something different" are presented. 
Business Side of Consulting: Running Your Practice
The myriad of techniques for starting and building a successful consulting practice. Forms and procedures for assignment proposal intake, billing systems, updates to the client and numerous other business considerations for the physician consultant. Cost effective use of support staff, letters of agreement, client updates and communication will be provided. Risk management techniques and insurance requirements are discussed. Best practices in physician consulting office management are presented. A discussion of the utility and necessity of insurance, corporate structure and risk management is presented. Faculty present the key elements of a consulting assignment and provide advice on how to succeed at each stage and make the assignment successful for both client and consultant. 
Client Retention, Satisfaction, and Obtaining Repeat Business
The faculty discusses numerous techniques including transparency, setting realistic goals, consistency, connecting with clients, making them your advocates, and obtaining letters of reference, etc. A sample closing memo and original research will be presented. Case studies of highly successful consultants and how they continue to obtain repeat business are presented. 
Negotiating your Consulting Fee
One of the most challenging aspects of acting as a physician consultant is negotiating your consulting fee with a potential client. Faculty will demonstrate how to be paid for value, service, and the unique abilities of the consultant. Attendees will engage in an exercise demonstrating techniques for negotiating the highest fees available for a specific project.
Competitive Analysis
Faculty demonstrate how to realistically analyze the size of your potential consulting market, the competition and set realistic and reasonable consulting expectations. 
Consulting Ethics
Faculty present ethical best practices and discuss ethical dilemmas and solutions for consultants. Best interest of the client, conflicts of interest, confidentiality, and creating client's independence are presented.
Unique Challenges of Physician Consultants
The faculty discuss the unique and vexing challenges that physician consultants face and provide proposed solutions to these challenges. 
Continuing Medical Education Information:
SEAK, Inc. is accredited by the Accreditation Council for Continuing Medical Education to provide continuing medical education for physicians. SEAK, Inc. designates this enduring material activity for a maximum of 11.75 AMA PRA Category 1 Credit(s)™. Physicians should claim only the credit commensurate with the extent of their participation in the activity. This enduring material activity was reviewed on July 29, 2020 and terminates on July 29, 2023.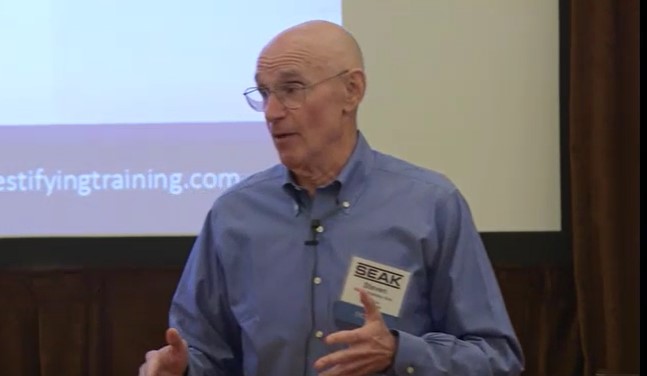 Steven Babitsky, Esq., is the President and founder of SEAK, Inc., a continuing education, training, consulting, and publishing firm. He has trained thousands of physicians over the past 30 years. Steve has served as a consultant for many years in the fields of marketing, business development, witness preparation, risk management, and negotiation. He is an expert on medical-legal consulting and has co-authored numerous books in this field and has worked one on one with numerous physicians to help them expand their consulting practices. He was a personal injury trial attorney for twenty years.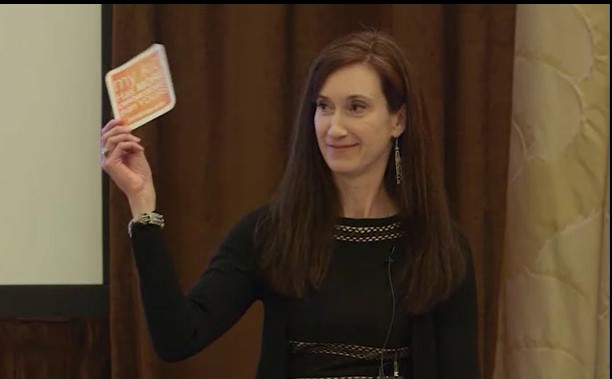 Julia Pewitt Kinder, DO, is a national speaker, best-selling author, and founder of two consulting practices: Physician Career Opportunities where she assists physicians considering other opportunities and My Baby with Down Syndrome. She specializes in branding, establishing expert status, networking to create opportunity, and identifying the needs of niche audiences in order to develop successful products and services. International clients include corporations, hospitals, universities, teachers, therapists, and physicians. Dr. Kinder provides individual and group consulting, lectures, and workshops and is a featured speaker for the SEAK Non-Clinical Careers for Physicians Conference. She is Board Certified in Family Medicine. Visit www.juliakinder.com, www.physiciancareeropportunities.com, and www.mybabywithdownsyndrome.com for more information.
How to Find Your Niche as a Physician Consultant
How to Manage Consulting Clients Expectations
How to Satisfy Your Physician Consulting Clients
COMMENTS FROM PAST ATTENDEES: 
"Excellent, lots of practical advice, actionable items, not just theoretical information"
"Probably one of the most informative courses I have attended"
"Great, much practical advice, great resource, check lists, sample contracts – awesome"
"Excellent. Very Practical. Gave me confidence I could start a consulting practice."
"Excellent – exceeded my expectations. This is my 3rd SEAK conference with Steven Babitsky. I continue to refer people as they have all been outstanding. Talk about a great ROI. Worth every penny."
"Excellent. Especially the business, legal, negotiating parts."
"Excellent. Energizing. Great takeaways."
"Excellent. Steve is gifted and uncommon."
"Opened my eyes to entirely new avenue of possibilities."
"Detailed and specific."
"Excellent – received volumes more information than what I was expecting. And best of all – all of it is useful."
"Excellent presentation start to finish. It has given me many ideas to consider."
"Has given me a good idea of how to develop a niche and how to get started"
"This course was a catalyst for implementing my consulting services"
"Well organized and inspirational"
"Dynamic presenters"
"Excellent and practical; applicable to almost any consulting idea"
"I found it fascinating"
"The knowledge I gained from the conference was tremendous. I now feel like I have a foundation upon which I can begin the next phase of my career. Thank you for your insight and encouragement."
"Excellent presentation start to finish. It has given me many ideas to consider."
"I immediately started implementing what you taught us and my business dreams are about to take off as we speak. I am so grateful." 
"Dear Steve- I wanted to say thank you for a very instructive course that you and Julia presented in Clearwater. I am impressed by the amount of hard work that you must have invested in order to give such a thorough presentation. Truly you practice what you preach by stating to deliver more than what was promised and to do a good job! Thanks a bunch!"  
"A very thorough presentation on consulting" 
"Excellent, well done, well organized" 
"Great, inspiring, relevant, empowering, witty" 
"Professional and practical" 
"Excellent faculty, fun, engaging" 
"Excellent job, light style, honest, NOT preachy" 
"I thoroughly enjoyed the meeting and certainly walked away with a fresh view of my career options…I know this is not my last experience with SEAK! Look forward to working with your company in the future."
"Great course!" 
"Thank you for everything. This was one of the most useful courses I have attended and I will be referring to the comprehensive handbook quite often in the future." 
"I thoroughly enjoyed the course and thought that you really put together a class act presentation. Good value for the money spent." 
"Helpful, eye opening"
"Broad but informative"
"Very impressed"
"Great"
"Inspiring, thank you!"
"Very useful, lots of pointers especially things to avoid."
"Steve and Julia are good combination. Julia's feedback about physician perspective appreciated. Both have great business acumen – that is much appreciated."
"I appreciate the opportunity to email you for supplementary info and review of action plan"
"Vivid case examples"
"The negotiating exercise was very eye-opening sounds easy when you talk about it, in practice, not so much."
"The dust is still settling in my head from all the ideas stirred up by the writing course! Many thanks for a great and inspiring two days."
"Extremely helpful in pointing me in the right direction."
"I found the [consulting] conference to be very valuable, particularly because I recognize now that consulting does not require direct clinical interaction found in Doctor - Patient consultation. My consulting business is therefore informed by my extensive clinical
experience, but allows me to explore a host of other opportunities which may ultimately be very valuable."
"I was so inspired and encouraged after your SEAK Conference on Medical Consulting for Physicians last week in Florida."
"I am very glad that I attended the conference, which I actually put off for a year. The most valuable aspect for me was the clear differentiation between consulting and clinical work."
"It was a pleasure attending the conference and acquiring this valuable knowledge on consulting."
"You're good, Steve, very good!"
Frequently Asked Questions
Q. What would I consult on?
A. Any subject where you can bring value and can help your client solve a problem. There are hundreds of areas physicians consult in.
Q. How will I get paid?
A. By the job or the hour. Your fee will be 100% based upon what you negotiate with the client and will not be set by the government or an insurance company. In other words, you will be paid what you are worth.
Q. What are the startup costs?
A. Startup costs are negligible. Some business cards, a web site, and if you choose, errors and omissions liability insurance. Being able to work from home without employees or equipment beyond a computer and cell phone makes consulting a very low barrier to entry endeavor.
Q. If the consulting takes off, can I give up clinical practice all together and just do the consulting? 
A. Yes, as long as your niche does not require current clinical skills.
Q. How much money can I make?
A. Physician consultants often earn more through consulting than they do through practicing as a physician. Remember that the overhead for consulting is extremely low and you are not artificially limited in charging for what you are actually worth.
Q. What is the biggest challenges facing physician consultants?
A. To be successful you need to select the right niche or niches and then be a self-starter who can go out and promote yourself and earn business. You will then need to do an excellent job to obtain repeat assignment.
Q. Can serving as a physician consultant help me transition to a full time non-clinical career?
A. Yes. The skills you learn consulting make you more valuable to employers. In addition, consulting is an excellent low risk way to test the waters in a field before taking the plunge and leaving the practice of medicine all together.
Q. Do I need an active clinical practice?
A. No, not unless your niche requires current clinical skills.
Q. Do I need to be board certified?
A. No, not unless your niche requires specialized clinical expertise.
Q. Do I need an active medical license?
A. No, unless for some reason your clients would require this.
Q. What device can I stream on? 
A. Computer, tablet or even phone. 
Q. How long can I watch?
A. You can stream as often as you want for 1 year. 
Q. I have additional questions, who can I call?
A. Call Faculty member Steve Babitsky, Esq. at 508-548-9443 and he'd be delighted to chat with you.