Winning Over the Jury: Techniques for Experts That Work
SEAK's 65 minute introductory level instructional video covering direct examination techniques. Direct examination for expert witnesses is typically much harder to deliver at a high level than cross examination.. This video contains dozens of proven and advanced techniques which show experts how to connect with and win over the jury. We teach by example and provide over seventy-five examples which clearly demonstrate what to do and what not to do in front of a jury.
***30 Day Money Back Guarantee***
You will learn:
-Developing a memorable and persuasive trial vocabulary
-The subtle non-verbal courtroom behavior that bolsters your credibility
-How to "read" the jury and react accordingly
-Proper behavior during objections, sidebars and attorney arguments
-Weaving your testimony into the theme of the case
-How to avoid the ten most common mistakes experts make in front of juries
-How to develop slam-dunk analogies and metaphors and how and when to use them
-Advanced techniques for maximizing the effectiveness of visual aids and demonstrative evidence
-Effectively handling opposing counsel and much, much more.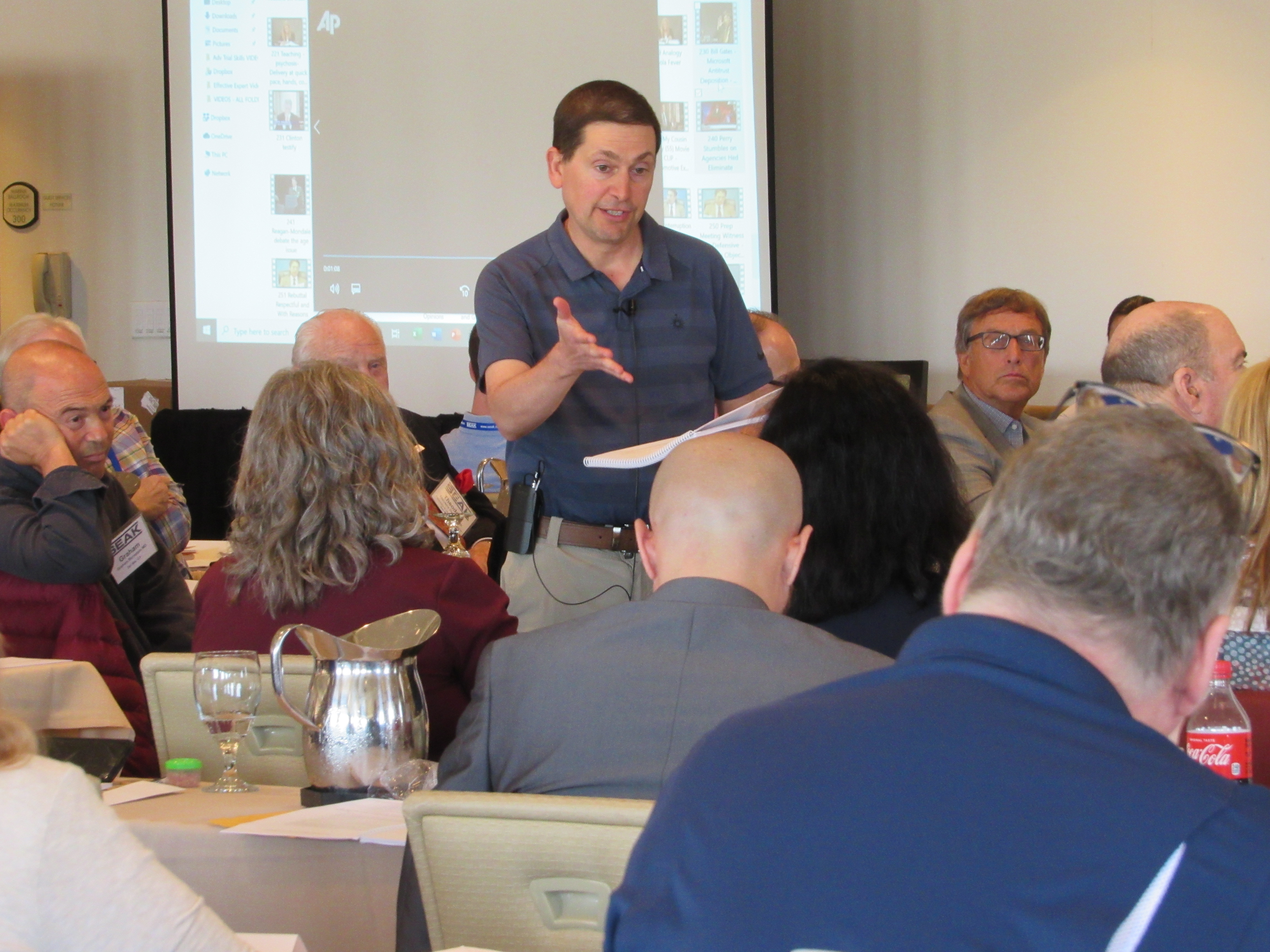 Faculty:
James J. Mangraviti, Jr., Esq., has trained thousands of expert witnesses through seminars, conferences, corporate training, training for professional societies, one-on-one training/mentoring, and training for governmental agencies including the FBI, IRS, NYPD, SEC, Secret Service, and Department of Defense. He currently serves as Principal of The Expert Witness Training Company SEAK, Inc. (www.testifyingtraining.com). Jim is the co-author of thirty books, including: How to Be an Effective Expert Witness at Deposition and Trial; How to Be a Successful Expert Witness: SEAK's A-Z Guide to Expert Witnessing; and How to Write an Expert Witness Report. Jim can be reached at 978-276-1234 or [email protected].
Sample Clip
Treating Jurors With Respect, Behavior Outside of Classroom, Demeanor