The Most Difficult Questions for Experts: With Answers
This introductory level video program reveals the 50 most challenging trick and difficult questions an expert may face during cross-examination. Attorney Jim Mangraviti explains the tactical reasons a cross-examiner may ask each question. We demonstrate how to provide truthful, artful answers which will prevent the cross-examiner from unfairly twisting your testimony and misleading the jury.
This 47 minute instructional video teaches you how to rebuff the cross-examining attorney's trick questions that attempt to:
-attack the foundation of your theory,
-cast aspersions on your meetings with counsel,
-take your prior testimony or writings out of context,
-trap you with hypothetical situations,
-accuse you of bias, negligence, or worse,
-prevent you from explaining your answers by staking you to the deal,
-and to paint you as for-hire by questioning your fees, billing and forensic income.
***30 Day Money Back Guarantee***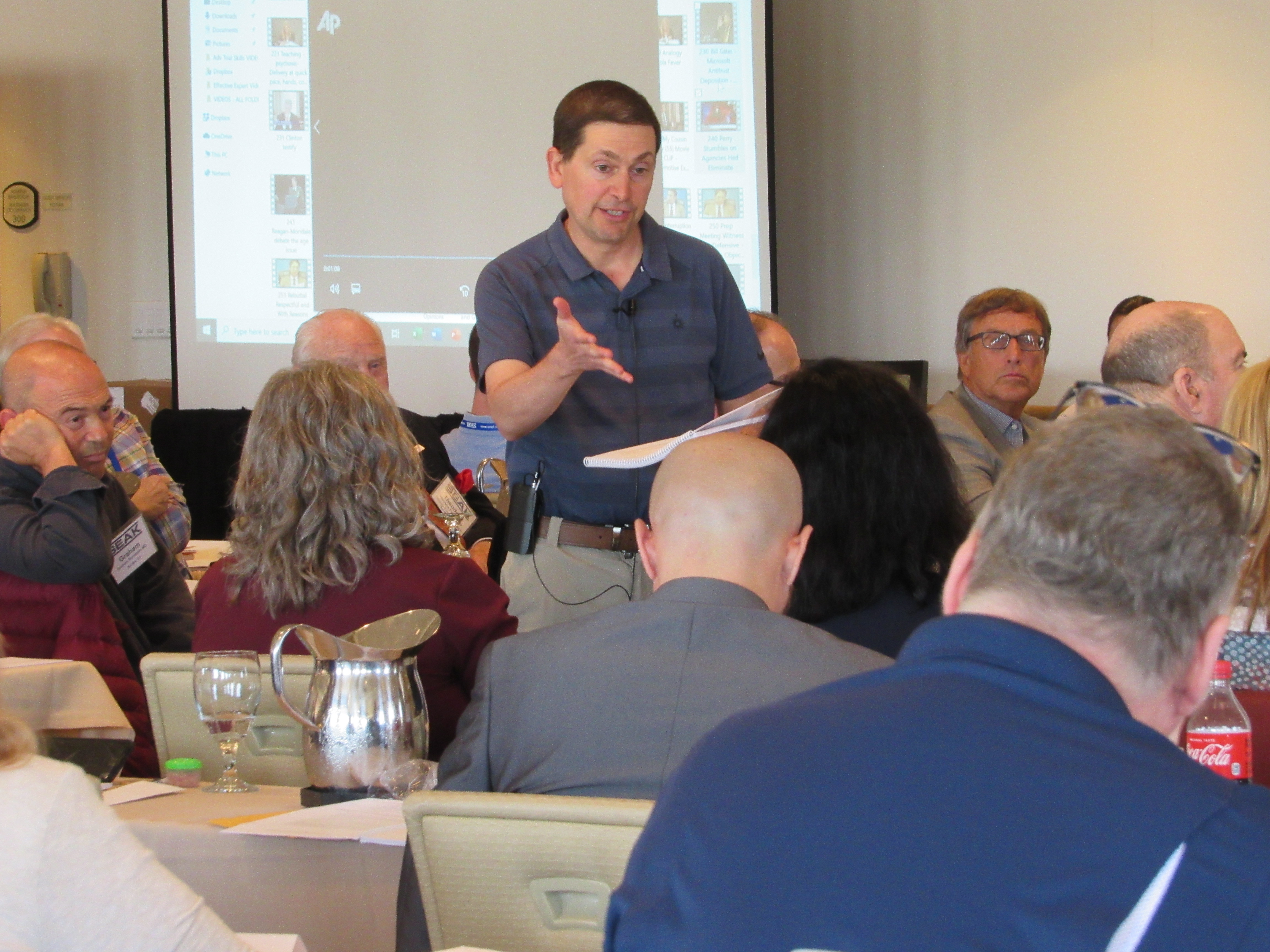 Faculty:
James J. Mangraviti, Jr., Esq., has trained thousands of expert witnesses through seminars, conferences, corporate training, training for professional societies, one-on-one training/mentoring, and training for governmental agencies including the FBI, IRS, NYPD, SEC, Secret Service, and Department of Defense. He currently serves as Principal of The Expert Witness Training Company SEAK, Inc. (www.testifyingtraining.com). Jim is the co-author of thirty books, including: How to Be an Effective Expert Witness at Deposition and Trial; How to Be a Successful Expert Witness: SEAK's A-Z Guide to Expert Witnessing; and How to Write an Expert Witness Report. Jim can be reached at 978-276-1234 or [email protected].
Sample Clip:
Prior Test Taken Out of Context