EXECUTIVE SUMMARY
Patent work often requires a large number of billable hours. Because of the amount of time required, total fees for experts in patent cases commonly run in the six figures. How to Excel as an Expert Witness in Patent Cases: Special Techniques is designed to assist those technical and medical experts who wish to excel in patent cases or those who wish to break into this field. Patent cases are often the highest stakes civil litigation, with disputes in the seven to ten figure range. Attorneys in these cases are highly selective, well-funded and are looking for experts who understand the nuances of working on these challenging and rewarding cases. This course will provide you with the insights, skills and information to excel at patent cases.
Includes:
-12.5 hours of on-demand streaming instruction;
-266 page written manual (both as a PDF and as a hard bound copy on request - USA only);
-Up to 12.5 CME credits for physicians and potential for up to 12.5 PDHs for engineers; and
-30 Day Money Back Guarantee.
Who is this course appropriate for? Existing or prospective patent expert witnesses. In terms of areas of expertise, the most commonly litigated and lucrative patent issues often involve data communications and networking, molecular and cell biology, electronic systems, integrated circuits, electro-mechanical and microprocessor-controlled devices, medical devices, computer hardware and software, voice recognition and synthesis, chemistry, food science, biochemistry, textiles, plastics, optics and imaging, x-ray systems, metallurgy, ceramics, magnetic recording, fluid control systems and mechanical devices.
DETAILED TOPIC DESCRIPTIONS
PATENT LAW FOR EXPERT WITNESSES – SUBSTANTIVE
Success as a patent expert witness requires a nuanced understanding of patent law. In this segment attendees will learn the key concepts of U.S. Patent law including eligibility, utility, anticipation/prior art, novelty, non-obviousness, infringement, and damages including lost profits, reasonable royalty, and Georgia Pacific.
PATENT LAW FOR EXPERT WITNESSES – PROCEDURAL
Patent litigation takes place in U.S. District Court or in proceedings before the United States Patent and Trademark Office (USPTO). In this segment attendees will learn the key procedures that govern such proceedings in District Court including Rule 26 reports, Rule 26 discoverability including communications with counsel, and draft reports. Faculty will explain the reexamination process and parallel litigation. In addition, attendees will learn the purpose and key rules relating to expert witnesses for USPTO post grant reviews and inter partes reviews as well as proceedings before the Patent Trial and Appeal Board (PTAB).
YOUR QUALIFICATIONS – HOW TO AVOID AND DEFEAT CHALLENGES
An easy way for an opposing attorney to attack you is to challenge your qualifications. This can result in either a diminution of your credibility or even worse, your exclusion from testifying. In this segment the faculty reviews relevant case law and provides specific, practical advice regarding how opposing counsel will attack your qualifications, which cases to accept and which cases to pass on, how to connect the dots and articulate your qualifications, and how to insulate yourself from attack.
CLAIM CONSTRUCTION AND THE EXPERT WITNESS
The construction of patent claims plays a crucial role in patent cases and often impacts infringement, validity, and unenforceability. In this section faculty will explain, with examples, how to analyze claim construction including whether construction of a claim term is required and interpretation of a claim term. Discussion will include the role of the expert in proper construction and the terms of art "ordinary meaning" and "initial understanding."
HOW TO INSULATE AGAINST AND SURVIVE DAUBERT CHALLENGES
Considering the amount at stake in many patent infringement lawsuits, a Daubert challenge of the experts in the case is the rule rather than the exception. An adverse Daubert ruling can have a devastating effect on both the case at hand and the expert's future employability as a patent expert witness. In this segment the faculty provides a refresher on the Daubert standard and provides specific techniques and suggestions for avoiding and surviving such challenges in patent cases.
THE ROLE OFTHE EXPERT IN MARKMAN HEARINGS
In Markman hearings, also known as claim construction hearings, the judge will determine the meaning of words in the patent dispute. Faculty discusses the crucial role experts play in these hearings including helping counsel understand the technical meaning of the patents, writing declarations, and providing tutorials (both live or on video) for the judge.
PATENT VALIDITY – HOW TO DEVELOP DEFENSIBLE OPINIONS
In order for an invention to be patentable in the U.S. it must be new and non- obvious. In this segment faculty explains aspects of validity determination, with examples, including: anticipation, inherency, differences between prior art and the invention, long felt need, unexpected results, and the failures of others. Faculty demonstrates a protocol for developing defensible opinions on patent validity.
HOW TO MARKET YOURSELF AND BREAK INTO PATENT WORK 
Patent work can be highly lucrative. The cases may involve extremely large amounts of money. This reality means that lawyers can often be hesitant to employ inexperienced experts. In this section we provide practical techniques to define your niche(s), get the word out, break into the field and build a lucrative practice.
PATENT INFRINGEMENT – HOW TO DEVELOP DEFENSIBLE OPINIONS
Infringement is the unauthorized making, using, or offering for sale of any patented invention within the U.S. Faculty explain and demonstrate with examples: "reading" a claim, the doctrine of equivalents, and how it is applied to claims limitation. The types of patent infringement: direct literal, direct, divided, indirect, induced, and contributory are explained and demonstrated. Faculty provide a protocol for developing defensible opinions on patent infringement.
THE ROLE OF THE EXPERT IN THE DISCOVERY PROCESS
Discovery is an integral part of patent litigation. Faculty explains, with examples, the crucial role experts play in the discovery process, including assisting counsel with document requests and production, interrogatories, requests for admissions, depositions, subpoenas, and expert discovery.
HOW TO WRITE A SUPERB REPORT IN PATENT CASES –SPECIAL TECHNIQUES
Patent litigation takes place in federal court and must follow the requirements of FRCP 26. In this segment attendees will learn special techniques for drafting powerful and persuasive reports pursuant to FRCP 26. Included is a discussion of how far retaining counsel can go in assisting you to prepare the report. Faculty provides and discuss examples of well written reports.
HOW TO EXCEL AS A PATENT EXPERT AT DEPOSITION – SPECIAL TECHNIQUES
In this segment you will learn how to deal with the trick and difficult deposition questions specific to patent cases. In addition, you will learn how to recognize and defeat the specialized tactics opposing counsel may use against you during a patent litigation deposition.
HOW TO SCREEN RETAINING LAWYERS AND PROPERLY MANAGE THE RELATIONSHIP WITH RETAINING COUNSEL
Patent prosecution and litigation is a highly specialized field. In addition, patent litigation can often involve the highest financial stakes. Working with a competent and ethical lawyer is essential. In this segment the faculty provides suggestions for performing due diligence on retaining counsel before accepting the case. They also provide specific advice for avoiding the ethical pitfalls that can sometimes crop up when lawyers are under tremendous pressure to win.
HOW TO EXCEL AS A PATENT EXPERT WITNESS DURING DIRECT EXAMINATION – SPECIAL TECHNIQUES
Effective expert witness direct testimony can be quite challenging. The expert will be called upon to explain technical concepts to a lay audience in a way that is both understandable and persuasive. In this segment you will learn special techniques to excel during direct testimony in patent litigation cases.
HOW TO EXCEL AS A PATENT EXPERT WITNESS DURING CROSS-EXAMINATION – SPECIAL TECHNIQUES
Given the stakes, you should expect opposing counsel to be very competent, extremely well prepared, and very aggressive. In this segment attendees will learn how to deal with trick and difficult questions in patent cases as well as how to recognize and defeat the specialized tactics opposing counsel may use against you during cross examination. Faculty present the 20 questions patent experts must be able to answer to succeed. The faculty illustrates cross-examination best practices. 
Continuing Education Credits:
Engineers: Potentially up to 12.5 PDHs. The acceptance of this course is dependent upon your state(s) of registration. There is currently no quiz/test that must be passed in this course. Physicians: SEAK, Inc. is accredited by the Accreditation Council for Continuing Medical Education to provide continuing medical education for physicians. SEAK, Inc. designates this enduring material activity for a maximum of 12.5 AMA PRA Category 1 Credit(s)™. Physicians should claim only the credit commensurate with the extent of their participation in the activity. This enduring material activity was reviewed on August 18, 2020 and terminates on August 18, 2023.  
What past participants have said about this course:
"Presentations were electrifyingly interesting and informative."
"The Patent law meeting was superb and very educational."
"Very focused and relevant. Looking forward to putting the information into practice."
"This was far and away the best SEAK course I've attended."
"Great course, Atty. Babitsky. I've the feeling it will be a game changer for me."
"Superb."
"Thoughtful and well organized, extremely helpful."
"Tremendous amount of material presented."
"Very informative"
"Best course ever!!!"
"It was great – it provided comprehensive information that I need to work in the patent area."
"You and your team did an awesome job,the faculty was world-class. This course was well worth the time and effort! A great value and tools that are immediately applicable." 
"The conference was great."
"Absolutely the best. I can't thank you enough for helping me achieve this next level. With this class, it will no doubt help me gain and start work in patent cases that I am ready to pursue. I have you and your organization to thank for my progressive and continued growth. Thank you!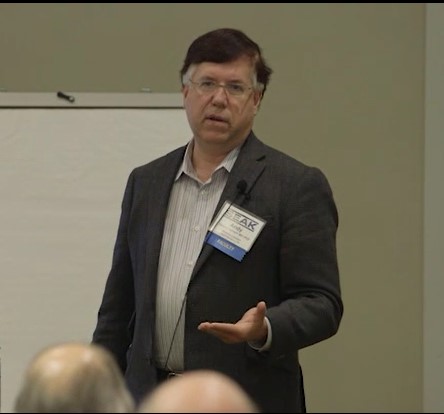 Andrew Calman, MD, PhD is an ophthalmologist and expert witness in San Francisco, CA. He is also an assistant clinical professor at UCSF. He  received his BS and MS from Yale University and his MD and PhD from the University of California.  Dr. Calman is an experienced patent expert with knowledge about pharmacologic patent law including Hatch-Waxman, Paragraph IV filings, inter parte review and BPCIA.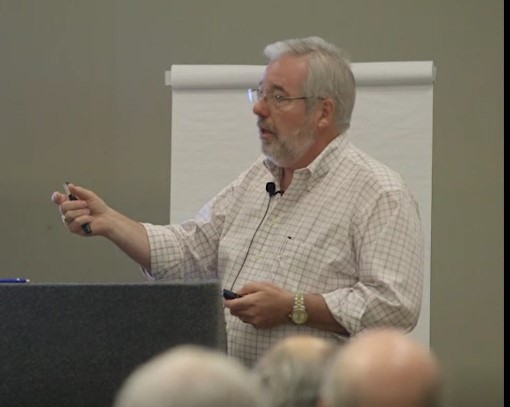 Jeffrey Gotro, PhD is a chemistry polymer and intellectual property expert witness with wide experience in patent litigation. Dr. Gotro received his PhD from Northwestern University and his BSME from Marquette University. He has 59 technical publications in the field of polymers and has 14 issued patents and 5 patents pending. Dr. Gotro is President of InnoCentrix.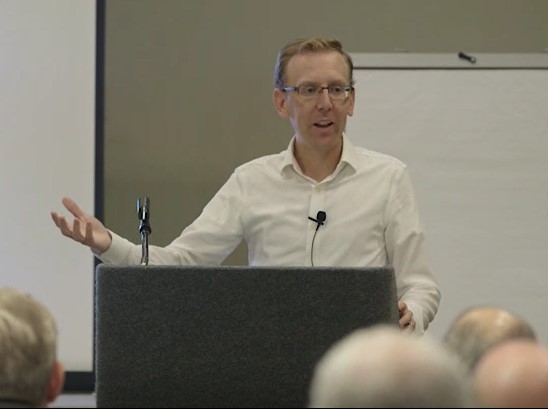 Nathan Speed, Esq. is a trial attorney in the law firm of Wolf Greenfield. Attorney Speed has experience litigating patent cases in federal district courts across  the country, including in the District of Massachusetts, the Southern District of New York, the  District of Delaware, as well as the United States International Trade Commission and the Court of Appeals for  the Federal Circuit. Attorney Speed's patent litigation and post-grant review experience includes a  wide array of subject matters, including data protection and recovery software, 3-D printing  technologies, computer and graphics processors, voice-over-internet telephone technologies, digital cinema cameras, bionic prosthetics, and pharmaceutical compounds.
Sample Clips:
Claim construction and the expert witness.
Why Hatch Waxman cases will typically involve a bench trial.
How to optimize your expert witness directory listing to attract patent cases.
Person of Ordinary Skill in the Art (POSA) - a trap for the unwary.
Advice for when testifying before PTAB.
Why you may be at trial for a whole week if you are on the plaintiff side in a patent case.