This is the most advanced training available on IME Marketing.  How to Market and Grow Your IME Practice is designed for both IME physicians and their employees who are tasked with practice development. You will learn how to professionally and cost-effectively market your IME practice and services and how to build a lucrative practice that will stand the test of time. Video recorded at a live workshop.  
***Over 13 Hours of Streaming Instruction plus 175 Page Written Manual***
50% discount on your standard listing fee for a new listing in SEAK's IME Directory (limited to doctors placing their first listing in the Directory within 30 days of registering for the course)
***30 DAY MONEY BACK GUARANTEE*** 
Contents:


Understanding How Much Each New Client is Worth
To properly evaluate IME marketing techniques and their cost-effectiveness, physicians will want to consider many factors. In this segment the faculty explains the numerous key factors that should be accounted for to determine the true value of each new IME client. 
The 24/7/365 Approach to IME Business Development and Marketing
In this segment the faculty teaches and demonstrates how each and every interaction with clients, attorneys, IME self-insureds, third party administrators, and others is a crucial link in the IME marketing chain. The faculty details, explains, and demonstrates best practices to help increase IME referrals including telephone intake procedures, the role of the gatekeeper and their training, availability of the physicians, dealing with new client calls, providing quality reports, and availability for depositions and trials/hearings.
Best Practices in Evaluating and Tracking IME Business Development Efforts
The faculty explains and demonstrates how to account for marketing costs and return on investment from an IME practice. Faculty shares and explains a detailed tracking protocol for tracking your IME business development.
Improving the Quality of Your IME Work Product: Reports and Deposition Testimony
Physicians who want to obtain high quality referrals and repeat business should have an experienced unbiased practitioner take a critical look at their reports and deposition transcripts. In this segment, the faculty reviews the biggest mistakes attendees have demonstrated in their pre-submitted reports and deposition transcripts. Faculty offers bottom-line simple advice for quickly improving the quality your IME work product.
Identifying Your Target Market
Faculty provides the latest research and strategies for IME physicians to help them identify all potential sources of IME business.
Finding Your IME Niche
How to identify lucrative, realistic niche(s) for your IME practice. These niches or sub-specialties will assist the physician in targeting their IME marketing with a laser-like focus and distinguishing themselves from their competition.
CVs and Websites
The biggest mistakes IME physicians are making on their CVs and websites. You will be provided with a 10-point checklist to help improve your CV and web site to make them more attractive and useful for current and prospective/new clients.
Speaking, Writing, and Training
The benefits and numerous opportunities for physicians to speak, write, and train attorneys and other potential clients to attract new IME business. You will be taught to analyze the true costs and benefits of these marketing techniques. 
Building Your IME Brand
Bottom-line advice and suggestions for IME physicians to build and position themselves and their practices in the best possible light. Specific suggestions and techniques are offered to help build your IME brand.
Marketing to IME Brokers
Faculty present the latest SEAK research on how to effectively market your IME services and practices to IME brokers. IME brokers, both large and small, have been contacted and interviewed to learn: what they are looking for in an IME physician, disqualifiers, who the decision makers are, and what works best in terms of marketing to them.
Marketing to Attorneys, Self-Insureds, and Third Party Administrators (TPAs)
Faculty provide the latest SEAK research on how to effectively market to attorneys, self-insureds, and TPAs, what they are looking for in an IME physician, disqualifiers, who makes the hiring decisions, and how they prefer to be contacted by IME physicians.
Repeat Business
The holy grail of marketing for IME physicians is obtaining repeat business from good clients. In this session, the faculty identify the 10 guiding principles of obtaining repeat IME business. Faculty will offer bottom line advice, suggestions, and techniques for improving the percentage of repeat IME business.
Advanced Networking for IME Physicians: Building Relationships
Networking and relationship building are the most cost-effective techniques for physicians to increase their IME business. In this segment, the faculty explains six proven techniques for staying in front of clients to help obtain new business.
Where and How to Advertise
The faculty presents the latest SEAK research on the most effective places for IME physicians to spend their IME advertising dollars. Discussed will be IME directories, and how to create and draft copy that is professional, effective, and that results in high quality, repeatable, IME business. Advertising in Bar Journals and online with Google Adwords will be discussed and explained.
Benefits of Certifications
IME physicians considering certifications will be provided with information on the costs and benefits of certifications.
Expanding Your IME Practice to Other Lucrative Medical-Legal Work
Faculty explains how IME physicians can capitalize on their large number of clients, contacts, and relationships in their IME practices to branch out to even more potentially lucrative personal injury/medical legal work. The issue of branding and getting clients to accept your additional capabilities in the medical-legal area are discussed with proposed solutions.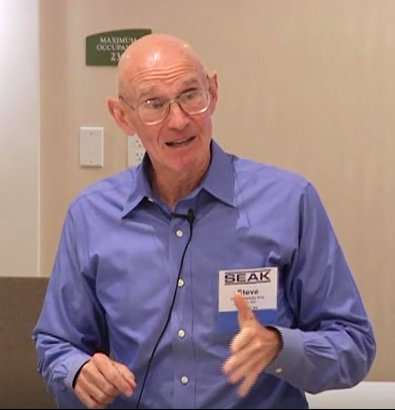 Steven Babitsky, Esq., is the President and founder of SEAK, Inc. He was a workers' compensation trial attorney for twenty years and is the former managing partner of the firm Kistin, Babitsky, Latimer & Beitman. He is the founder of the National Organization of Social Security Claimants' Representatives, the co-founder of the American Board of Independent Medical Examiners, and the creator of the AMA Guides Newsletter. Mr. Babitsky is the co-author of the texts Writing and Defending Your IME Report: The Comprehensive Guide.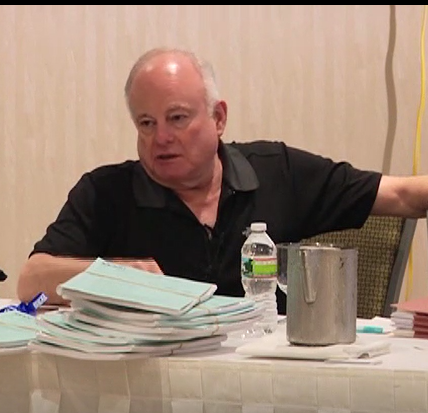 Stephen Freifeld, MD is a board-certified otolaryngologist in Springfield, New Jersey, who in addition to a busy practice treating patients both medically and surgically in his field of otolaryngology, has been active in the medical-legal arena for over 35 years. He has conducted thousands of IME's, reviewed 100's of charts, and appeared at 100's of depositions and dozens of trials. He has been a consultant to industrial and pharmaceutical companies in the field of workers' compensation and hearing loss. His medical-legal career has taken him into the courtroom of 15+ states, and he has reviewed medical malpractice cases from over 20 states. A fellow of AADEP and certified by ABIME. A graduate of Cornell University, he trained at Mount Sinai, New York Medical, and New York Eye, Ear and Throat Hospital. 
Sample Course Clips:
How Much is an IME Client Worth?
Gaining Repeat IME Business
Best and Worst IME Billing Practices
How to Market and Grow Your IME Practice was very highly rated (4.8 out of a possible 5.0) by the attendees.
Here is what they had to say on their evaluations:
"Thoroughly worth the investment"
"Awesome handout"
 "I would highly recommend this course to physicians and their support staff."
"I have at least 15 specific marketing takeaways for implementation at my practice."
"Excellent"
"The best of the SEAK seminars I have attended"
"Exactly what I was looking for"
 "Very practical and thorough"
 "Relevant & useful"
"Very positive experience"
"Speakers very knowledgeable"