Physician inventors have improved the lives of patients, saved lives, and been handsomely rewarded for their efforts. You will be taught how to supplement your clinical income by bringing one or more of your physician invention ideas to market. This hands-on intensive workshop will show you how to critically evaluate your invention ideas and take the steps necessary to bring one or more of them to market. Emphasis will be placed on the practical needs of the new physician inventor and getting them up to speed on what they need to know to proceed with their inventions. At the conclusion of the course you will have a detailed protocol and plan to bring your idea to market.
Over 8 Hours of Video and 150 Page Written Manual
***30 Day Money Back Guarantee***
After attending this course you will be able to:
• List the steps required to turn your idea into an invention and bring it to market
• Develop a protocol for looking at problems you encounter at work and turning them into potential inventions
• Explain the 10 step process for determining if your idea is a good one for an invention
• Describe the new patent law and how you can use it to protect your idea/invention
• Explain how to deal with Non-Disclosure Agreements(NDA's) and how to use them to protect your idea
• Describe how and when you might need a prototype and how to obtain one
• Calculate how much money you can make licensing or selling your invention
• Describe the resources available to you and what assistance (e.g. patent lawyers, etc.) you want on your team
• Develop a 6 month action plan to successfully bring your idea/invention to market
TOPICS
Introduction to Physician Inventing
An overview of physician inventing and what it will take to successfully bring your idea to market. The importance and need for patents will be introduced.
How to Spot Opportunities for Inventions
How physicians have turned problems they have encountered in clinical practice into successful inventions.
How to Tell if Your Invention Idea Is a Good One: The 10 Step Process
An explanation, with specific examples, of the 10 step process that all physicians should go through to analyze their idea. A discussion of viability, market size, competing products, potential profit, purchases, and cost effectiveness.
Does Someone Else Already Have a Patent?
How physicians, before spending money on lawyers and patents, can perform a quick search to see if others have already patented their idea. Faculty demonstrates the quick search process.
Provisional Patents
The recent changes in the patent law and the pros and cons of filing a provisional patent to protect your idea. What should and should not be included in your provisional patent.
Non-Disclosure Agreements (NDAs)
The use of non-disclosure agreements (NDAs) to protect yourself and your idea.
Do You Need a Prototype?
The advantages and disadvantages of creating a prototype of your invention. How to obtain a prototype in an efficient, safe, and cost-effective manner.
Case Studies of Physician Inventions
Several successful physician inventions from idea formulation through product launch.
The Biggest Mistakes Physician Inventors Make and How to Avoid Them
Faculty utilizes their many years of experience to point out the mistakes physician inventors typically make. Specific techniques and checklists to avoid these mistakes.
Making Money from Your Invention
The various ways physicians can benefit financially from their inventions. The pros and cons of licensing, sale, and starting your own company will be explored in detail. Learners will be presented with some of the more successful physician inventions and the amounts of money generated by their invention.
Do You Have the Time?
A frank discussion about the time and effort you will have to devote to successfully bring your idea to market. A timeline for the invention cycle will be offered.
What Every Physician Inventor Needs to Know About Patent Law
An intensive tutorial on what every physician inventor needs to know about patent law. Faculty will emphasize the practical application of the law to the decision making process of the physician inventor.
Financing Your Invention
Alternative methods for financing your invention, including: self-funding, investors, venture capital, etc. The issues of undercapitalization, maintaining control, and when and how to seek financial assistance are addressed.
One Stop Shopping
The advantages and disadvantages of companies and incubators, both in the public and private sector, who can help bring your idea to market. Red flags to look out for in these relationships.
Who are the Big Players and How Do They Operate?
Faculty discuss the ten major licensors and purchases of physician inventions and will explain their corporate culture, use of NDAs, track records of success, and methods of operation. Key players and their roles will be explained.
Finding the Right Lawyer
The attributes physicians will want to look for in their patent lawyer.
Resources for Physician Inventors
A review of the numerous resources available to physician inventors to assist them in bringing their idea to market.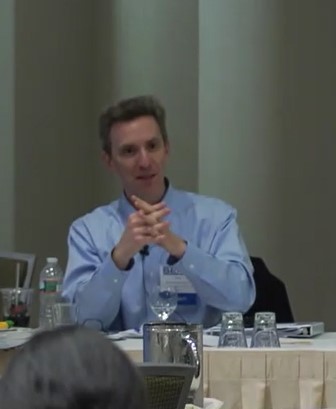 Steven G. Saunders, Esq. is a partner at Sunstein and Vice Chair of the Patent Practice Group. With a particular focus on developing high value intellectual property portfolios, Steven's practice includes patent preparation and prosecution, product clearance, portfolio development and evaluation, intellectual property litigation, interpartes review, reexamination, and licensing. He also conducts extensive intellectual property due diligence analyses prior to mergers, acquisitions, or venture capital or angel investments. Steven also is an angel investor and active participant in the angel investor community. He hears dozens of presentations from early stage entrepreneurs each year and regularly conducts extensive due diligence on potential target companies, analyzing both their core businesses and their intellectual property issues. Steven has delivered numerous lectures on intellectual property and its impact on business at Massachusetts Institute of Technology, Boston University, Boston College, and Northeastern University. Steven also has served as an advisory board member for a number of innovative start-up companies, refining their business and management strategy, and helping them raise money from angel investors and venture capitalists.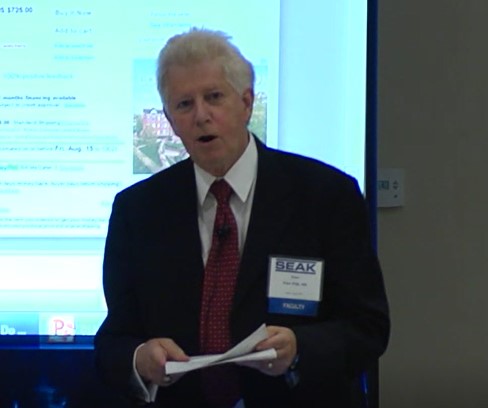 Peter J. Wilk, MD is a successful serial physician inventor. He received his BA from Yale University and his MD from New York Medical College. He is a board certified surgeon and a former assistant professor of surgery at Albert Einstein College of Medicine. He has founded and owned four patent development corporations and has over 150 medical patents and over 50 other patents. Some of his medical inventions which have been licensed include: self locking suture, endoscopic/laparoscopic stapler, endoscopic/laparoscopic suture, laparoscopic specimen retrieval device, laser plume suction devices, robotic laparoscopic surgery, laparoscopic abdominal wall lifting devices, endoscopic/laparoscopic cauterization snares with attached retrieval device, flexible laparoscopic instruments, laparoscopic retractors, dissolvable needles with dip, endovascular bypass graft with holes, and intrapericardial assist device, as well as many others. Dr. Wilk enjoys teaching physicians and others about inventing and patents.
Making Money from your Patent
Does Someone Already Have a Patent
Frequently asked questions about becoming a successful physician inventor:
Q. Do I have what it takes to become a successful physician inventor?
A. Physicians are particularly well positioned to see first-hand problems in the delivery of medical care. Nobody is in a better position to diagnose and solve these problems than a physician inventor.
Q. What are the characteristics of a successful physician inventor?
A. The ability to deal with a series of tough issues. The ability to create solutions and work to perfect them. Can you handle many tasks simultaneously?  Do you have resiliency in the face of setbacks? Are you willing to work hard and not expect easy solutions? Do you possess well developed problem solving skills? Do you have the ability to learn and acquire the necessary skills for the task at hand? If you possess some of these characteristics you are well positioned to succeed as a physician inventor.
Q. Do I have to give up medicine to pursue becoming a physician inventor?
A. Absolutely not. Most physician inventors work at this part-time while still practicing medicine. Remember, you will still be utilizing your skills as a physician, your knowledge of science, and fulfilling your desire to help others. This is not abandoning medicine.
Q. Do I need an active medical license or board certification to pursue physician inventing?
A. No. The companies that will be purchasing your invention are only interested in great ideas, products, or inventions.
Q. Do I still need to be in active clinical practice to become a successful physician inventor?
A. No. In fact, the more time you have to devote to your ideas and inventions the faster you will be able to move along in the process.
Q. Is physician inventing limited to only some medical specialties?
A. Absolutely not. Every physician who comes in contact with patients will encounter problems that they can turn into solutions and inventions. Look for problems that you can solve and act on them.
Q. How much can I earn if/when my inventions are sold?
A. You will likely receive an upfront payment ranging from a few hundred thousand dollars to potentially millions of dollars. In addition, you will receive royalties of 3-7% of sales.
Q. What are some of the other reasons to become a physician inventor?
A. Frustration at the lack of real-time solutions to urgent medical problems, a desire not to have a boss other than patients and spouse, a wish/need to earn money doing what you love to do, at the same time helping the field of medicine, and a desire to be free of patients to pursue hobbies, inventing for fun, profit, and the benefit of others. 
Here's what your colleagues have to say about this program:
"I truly enjoyed the course. I appreciate the work you took to put it together."
"Excellent"
"Extremely helpful and made me more motivated"
"Love the highly experienced expert speakers"
"Loved hearing about the case studies by the presenters"
"Speakers were very engaged and dynamic"
"Very helpful to hear Dr. Wilk's experiences and successes and failures"
"Terrific"